On-site Services
Through our training, compassion, and genuine desire to help others, Honey Bee Organizing® creates harmony, security, and well-being by clearing the clutter followed through with systematic organization that works best for YOU! Rest assured, with our help, you'll feel better in no time!
Honey Bee Organizing® is proud to serve the following areas:
Western Suburbs of Chicago, IL | New Jersey | San Diego, CA
Organization & Decluttering
All Areas of Home
Business/Office
Paper / File Management
Concierge Services
Space Planning / Interior Re-design
Relocation & Move Management
Discard & Donate
Unpacking & Put-away
Consignment & Listing
(High Value Items Only)
Concierge On-Site Service
About Organization & Decluttering
Decluttering is 80% of the battle when organization is your goal. Organizing is defined as: the act of rearranging elements following one or more rules. However, according to Wikipedia, anything is commonly considered organized when it looks like everything has a correct order or placement. But it's only ultimately organized if any element has no difference on time taken to find it. In that sense, organizing can also be defined as 'to place different objects in logical arrangement for better searching'.
Home Organization (All Areas)
Whatever the project, organization is key to keeping your time, money, and sanity. Organization is also a process which always begins with the De-cluttering phase – offered both virtually and in person.
Business/Office Organization
Whether you're starting a business, still in the planning stages, or been in business for years, being disorganized can translate in lost revenue for your business, and ultimately, less money in your pocket each month. Packed schedules and severe time constraints can burden anyone and even an entire business. Honey Bee will assist in the restructuring of your environments and deliver an organized framework and solutions to achieve long-term benefits; thus, creating an organized space and an efficient system for you and/or your employees to use for continued success and greater revenue.
Space Planning & Interior Redesign
Floor plans allow you to transform each room into a more functional and organized space. Rearranging or removing existing furniture pieces and adding new pieces could enhance the room's organizational effectiveness and appearance. Designing a scaled floor plan first, is the best way to know if the new layout is going to work, and ensures time and effort are used wisely by all.
Honey Bee's motto: 'Before you shop, do what you can with what you have!' You can successfully design a room working only with what you have simply by ensuring that it is all put in the right place.
Furniture placement lies at the heart of redesign. It may seem easy enough – most of us have rearranged furniture in our own homes at one time or another. But many people don't realize that this process is actually an intricate art that takes skill and practice to master. The placement of furniture has a major impact on any room's appearance. The right layout can make a small room feel spacious or spice up a seemingly boring space by drawing attention to a feature that previously went unnoticed. Let's have some fun!
About Relocation & Move Management
Being military spouses, moving "homes" come with the territory. We personally understand the time and stress that comes with an upcoming move. We are here to help you keep calm and complete the move, from beginning to end, with ease and grace. Through our Discard & Donate service we can help lighten the load that is moved to your new home. You won't open a box to unpack that isn't wanted, our promise! An added benefit, no more storage costs!
Discard & Donate
Prior to organizing anything, the de-cluttering phase must begin. This means sorting through what has taken up not only physical space, but mental space as well. It's an overwhelming feeling that can leave anyone frustrated and put simply, at a loss for where to begin. This is why having a partner talking you through the process can increase the results in a shorter amount of time. It's not a "hand-holding" game at all, it's simply having a second set of hands and eyes, and a certain skill-set to ask the right questions at the right time. It takes discipline, and Honey Bee is here to remind you of the goals you set out to reach.
In order to make the process of de-cluttering enjoyable, you have to adjust your attitude. Don't look at it as a tiresome chore, but as an opportunity to make your life more efficient and productive. If you're planning to sell your house, it's also a chance to raise its value.
Unpacking/Put-Away Services
Honey Bee is the Professional service you need when deciding to move. When it comes to staging a home to sell, packing, organizing what stays and what goes, or combining two households, it all starts from the moment you decide to relocate. Being organized from the beginning is key to making the duty of packing/unpacking effortless on both ends. Don't go at it alone, Honey Bee is here to help in any way we can.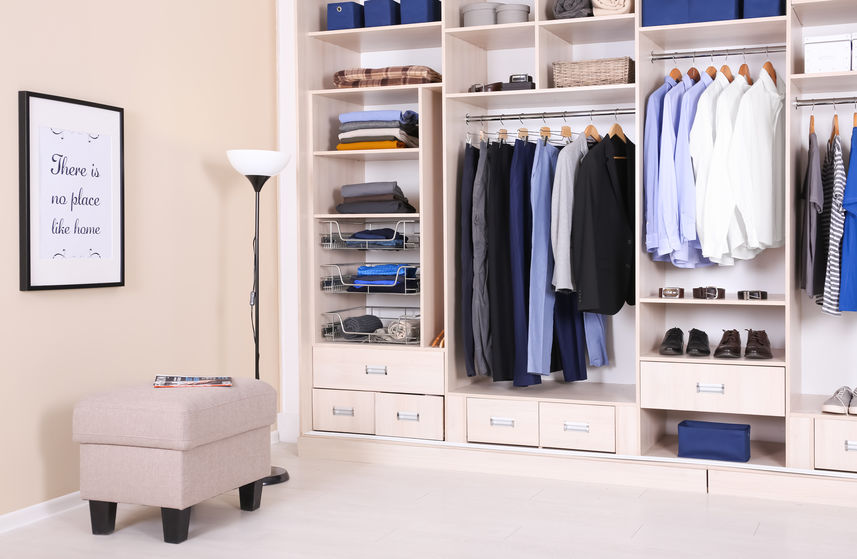 Too busy to meet in person? Consider our Virtual Coaching program!
I love Karen!! I found the help I needed and you're on the right track too. I'm an organized clutter kinda girl. Well let me tell you, my clutter added up! I knew I (we) needed help in getting some areas of our home in order and reached out to Karen. I was super motivated and so was she!! We did an in person consult so I could show her my problem areas. She had so many incredible ideas that I had never thought of. Because she is a saint of a person she was so kind in delivering her suggestions and because she is a normal human and this is her job- she was blunt and real but in the most relatable way. I didn't feel judged at all- I felt reassured that she was willing and able to help me. So just like you see on Netflix, I was given my homework. I needed to show dedication, motivation and ability to do this on my own prior to her coming back to get to work. I did! And I spammed her with photos daily. Like sometimes 5/day. Look what I did! Check out this space! Etc etc. she encouraged me and it felt so good!
The day came for her to come over to get to business. I had child care secured and I thought everything ready- you know, the way you prep for a guest or a cleaning lady. Everything 'looks' good. And while it was vastly improved from her initial visit- so much more work needed done. I told her the timeline we had to work with. This was a gift for my hubby and he approved of 2 hours. She assigned me tasks and worked along with me. Giving guidance, coaching, clearing out, re organizing etc etc. we moved fast. We hugged. It was so great. A weight lifted. BAGS of weight lifted. Seriously. Some to trash and some to donation. Others to sell. Plenty to keep.
She trained for this. She's a wife and a mom and a regular mover just like me in this military life. So she KNOWS. The help and knowledge she provided me went far beyond watching any organizational shows. She was my cheerleader, helper, an unbiased person in the house and I was paying her every penny she was worth- I'd do it all again in a heartbeat but thankfully I don't need to! Cause she's the best!
And total disclaimer while this island is small- I had never met her before reaching out about her services. I was so nervous for her to see some of my mess. So no fear if you are too. Just rip off that bandaid and let her heal your home!
I have never been the type of person to blindly reach out via the Internet for help. But, for some reason, I did take a chance and reached out to you. I remember telling you that I needed help "getting out of my own way." Our connection felt immediate, and the trust I feel with you is indescribable. The words "thank you" don't seem adequate to tell you what a difference you have made in my life. You truly are a "Honey Bee!"
Karen has an eye to see the possibilities of what your home can be.  She has a flair for room organization and space planning so that she can make your home feel larger than it is.  With 3 dogs rooming around the house sometimes even the largest room can feel too small when you have claustrobia.
She also has an eye for decorating and how something as simple as changing your curtains from one room to another and reorganizing the room can give a room a fresh new feel.  She helps take out all the stumbling blocks that are there in your home for whatever reason and helps you re-use and re-purpose what you have before you need to invest in anything new.
With Karen you not only can get an organizer for your home but an interior redesigner as well.
I would highly recommend Karen for the complete package of interior redesigning; space utilization; organization and re-purposing what you have to make your home your haven where you love to be and to have friends over.