Our REWARD has always been the smile on our client's face and the shoulder drop when the project is completed. That look alone, is all the reward we need at Honey Bee.
Hi! I'm Karen and I'm an adventure bee who lives to experience life's most beautiful moments. I'm able to do this by using my passion & skills of organizing, to help create that time for others. We're only given a definitive amount, so why not spend our time doing everything we truly love to do, rather than being bogged down with chaotic disorganization and too much STUFF?
A little buzz about me? I was so lucky to find my better half early and created a life we are loving! We have lived up and down the east coast, wherever the Navy brings us actually! The last four years we've spent in beautiful Coronado, California. My husband, Adrian, is a LCDR and Naval Physician specializing in Emergency Medicine. The 4 year Medical school journey followed with 4 years of Residency was no small task in our first 8 years of marriage, but we are very strong and resilient, and so is our beautiful daughter, Juliana. Our new adventure begins this summer in Okinawa, Japan! We will be living here from Summer of 2018 through Summer of 2020, possibly a year longer (if they'll let us!) Our adventures are truly just starting, but that is what's been beautiful about my company. I have brought on and trained other Military spouses to do exactly what I do, helping others live a life they love through organization. This allows Honey Bee to continue serving others in many different locations because we continue to grow as Honey Bees find their way in new locations all around the world!
Professionally, I spent fourteen years in all different industries, including: Hospitality: Hotel & Restaurant, Wedding Consulting, Sales & Marketing, Financial Services, & Retail Management; gaining as much experience and skills necessary to begin my own business. After an injury took me out of the game for a job I enjoyed, I realized life was too short to not do what I knew I was meant to, and what I truly loved. I took my #1 goal head on in June of 2012. I haven't looked back since.
In early 2013, I had the amazing opportunity to work with fellow professional organizers on the set of TLC's "Hoarding: Buried Alive". It was certainly an experience and a thrill to help another couple get on the path to organization and a clutter-free existence.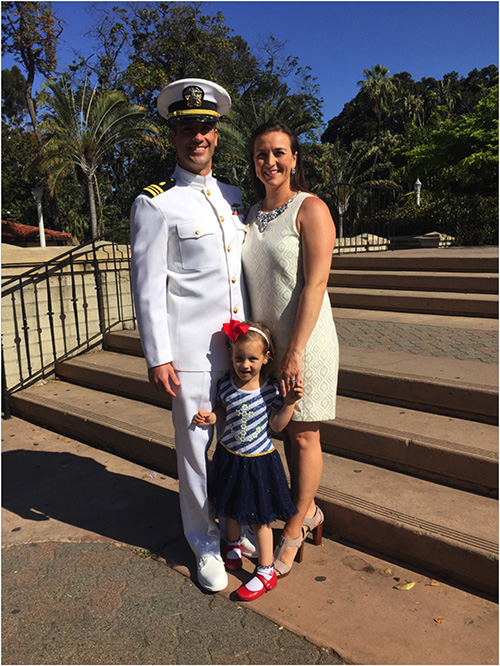 Honey Bee Organizing™ is a military spouse owned and operated company.

Karen was an organizational miracle!  The ability to completely understand my needs and deliver results far exceeded my expectations. As a start up business, there were significant challenges and deadlines to meet.  Karen was able to create a system that allowed us to become functional immediately – she asks all the right questions and was able to customize a plan for my business. Would highly recommend Karen (Honey Bee) to any small business just getting started, or in need of help down the road, she'll put the systems needed in place and clear your mind in one full sweep!
A trusted friend recommended Karen – I couldn't be more grateful for the referral. Karen explained her services in a way that I could select and prioritize what I needed. Being put in the situation to move from one house, and live in interim housing until our new home was completed, organizing my belongings was key. Karen was able to pack up a 4 Bedroom Colonial, with a finished basement, while separating my treasured keepsakes, and items I needed to live with for a few months while in transition. I plan to engage her services in the fall when I'm ready to tackle the total unpacking into my amazing new house that will be organized from the start!
The Honey Bee Code
Inspiration
I'm inspired by the uniqueness of solutions and the true love of helping others. Together, they create the space for me to add "more time" in their days, they so desperately need. In the end, my reward is seen on the face of my clients when they are revealed their new organized space, and I can see the invisible weight lift off their shoulders, and witness the sense of peace rush over them like a tidal wave. Seeing this happen, is a gift all its own.
The Goal : Organized Simplicity
It's my honor to create time and space that allow special moments to last a lifetime. Living in a state of 'organized simplicity' can reduce stress and worry on a daily basis. By making this shift, you can begin to see all the possibilities that at one time, seemed impossible. Your enjoyment in life can rise exponentially! Think of all the time you'll have…….you're thinking about what you'd do, aren't you?
Creative vision, style, simple luxury.
These are words that describe my work. I use dimension, personality and space to capture the true essence of every project. When I do, I bring out the qualities that once only lived in chaos, now brought to life for all to enjoy.
Versatility
I've worked in many settings. My experience & personality helps bring out the depth of my projects. I have experience with family homes, realtors, small businesses, and a vast array of other areas and unique projects.
Organization isn't just my job, it's my passion. As a Professional Organizer, I will develop new tools and systems that you can achieve on a daily/weekly/monthly basis to begin to change old habits. Thus, creating a new, simplified life while leaving the chaos behind! Please don't hesitate, your project could take a day, a week, or a month, but the process needs to start now!