Certified Professional Organizing Services, specializing in Decluttering & Relocation.
Western Suburbs of Chicago, IL | New Jersey | San Diego, CA

Are you buzzing through your day-to-day feeling…
• Overwhelmed?
• Don't know where to start?
• Starting a project & not finishing it?
• Need to move? List your home? Stage it for sale?
• Need to relocate quickly? Downsize? Clear out the Clutter?
• Had Significant life changes? Baby? Injury? Divorce? Loss?
• Need to simply get your home back in order so you can maintain it?
Close your eyes…
….Breathe deeply.
Now, imagine a simpler life. Are you ready to get started?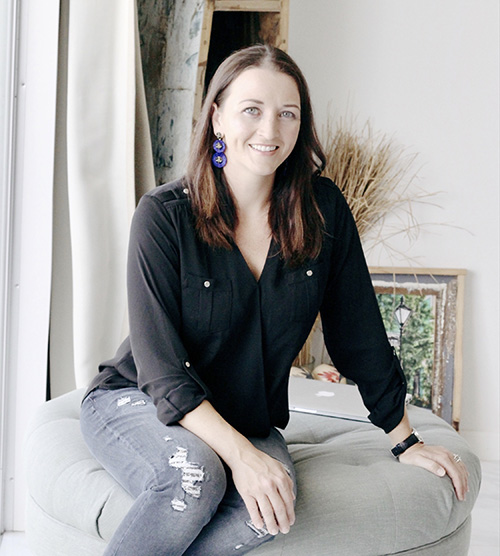 Just keep calm. Life can be hard sometimes, but it doesn't have to be complicated. We're given one lifetime, so why not use that time to its fullest? Our intent at Honey Bee Organizing®, is to show you how fun and easy it can be to de-clutter areas of your life. Afterwards, the new systems and clutter free areas give you a sense of freedom that you didn't have before. You'll find you can keep calm, have fun, and live a life you love! Imagine the possibilities….
Old furniture, paint, tools, bins, computers, printers, suitcases, childhood clothing, sweet memorabilia and less desirable college artifacts from our four grown children lingered everywhere in our garage! Scatterbrained and perplexed I just stared and wondered WHERE do I begin? Karen called me an "Empty Nester." That was my first impression that Karen had professional knowledge in the area of organization because I had already convinced myself that I was a Hoarder! Karen assessed the chaos, came up with a plan, and demonstrated her ability to handle this project from start to finish. She works really hard and yet makes it look so easy. I guarantee that once you see yourself on top of the game, you will be back for her because she is a Pro! Karen's professional attention to detail helped me accomplish great things with less stress and everything in proper order. I'm looking forward to completing more projects with her. Karen, you Rock!!!
Too busy to meet in person? Consider our Virtual Coaching program!
I was a hot mess. Well my house was a hot mess and that messed with my sanity. I kept trying to get my house together and kept telling myself "it's not that hard – what's wrong with you?" No matter how many times I tried to start the decluttering it would always quickly fall by the wayside and I'd find myself back on the couch watching Netflix and eating snacks, feeling bad about putting off the decluttering yet again.
I moved into this house in 2012 and the one room that was a mess was my dressing room. At the time I was married so everything else was common space and I was able to keep my clutter within those boundaries. When my ex and I split up in 2015 the clutter grew and began to cover the home office that was my ex's space, then the downstairs closets, then the hallway, then the storage closet, then the kitchen cabinets and drawers… I was in need of some serious help. I felt overwhelmed and completely unable to tame the clutter. The worst part is I kept buying more stuff!
Finally I found Karen Korduba and not a moment too soon. She came in and looked at every bit of my house and asked me what my goals were and where I wanted to start. When we started she dove right in with me – working just as hard as I was AND helped me navigate the mess without losing my mind. Once we began the process I realized that she was also my counselor and coach, talking me through my sticking points when I wanted to hold on to random boxes and other things that seemingly had no value but felt very important to me. I knew I had emotional ties to some of my things and she was able to help me work through these and to help me become okay with letting go. She set clear doable goals and gave me homework to complete between her visits and had me message her my progress for accountability.
Karen had fantastic ideas for decorating that I'd never considered and ended up looking great. She even offered to come over one day while I was at work and clear out the nightmare of a storage closet under the stairs. She cleared the whole mess of a closet out in just a couple hours and because of that, it was the first Christmas in at least 3 years that I was able to pull my Christmas tree and the ornaments out of the closet and celebrate the holiday fully decorated!
The money I spent on Karen's decluttering service was absolutely worth it – there is no way my house would be so elegant and clutter-free without her help. The biggest part of this was her emotional support. That made this process so much easier and she kept me motivated. I will be forever grateful to Karen for saving me from the mess I lived in and helping me to create a place that truly feels like home.